Fox Lake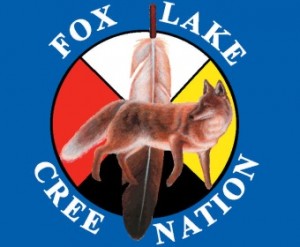 About Fox Lake Cree Nation
The Fox Lake Cree Nation settled in and around Fox Lake, Bird and Gillam areas along the Hudson Bay rail line to Churchill. In 1947, formal recognition was given by Canada as a separate Band. The Fox Lake Cree Nation was one of two new Bands established from the main body of the York Factory First Nation. Through the parent Band, York Factory, the Fox Lake Cree Nation is a signatory to the 1910 Adhesion to Treaty #5.
In 1985, Bird was made into reserve and a home community was established there. However, the majority of members continue to reside in the Town of Gillam and have integrated themselves into the community. Gillam is located approximately 1023 kilometers north of Winnipeg and 203 air kilometers northeast of Thompson. Bird, situated adjacent to the Limestone Generating Station, is located 53 kilometers east of the Town of Gillam.
Presently, there are nearly 1000 Members of the Fox Lake Cree Nation. Approximately 500 Members live in the communities of Bird and Gillam. Approximately 350 Members reside in Manitoba communities such as Churchill, Thompson, and Winnipeg. Approximately 150 Members live outside Manitoba. The Bird Reserve has a local population of some 200.
Address: P.O Box 369; Gillam, MB; R0B 0L0// Phone:  204-486-2463  Fax:  204-486-2503
Governance
Chief and Council
Chief
Billy Beardy
Councillor
Jade Kirkness
Councillor
Sophie Lockhart